Back To Our Services
Choose us to do a perfect job when HVAC unit cleaning is required. Our company specializes in the removal of dust, dirt, mold and other types of contaminants from condenser units as well as from air ducts. This is how we give our customers the best possible result in the end. Expect the work to be done professionally and quickly regardless of the size, design, or age of the unit. Let us give you the results that you require in the least amount of time.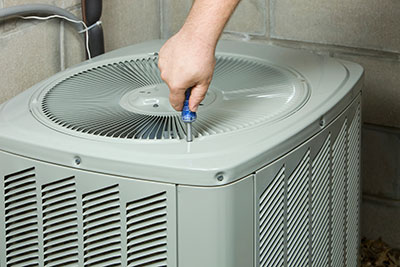 Fast and Dependable HVAC Unit Cleaning
It is easy to figure out when condenser unit cleaning is required. Usually, you need to have the air conditioner run harder to cool the indoor air to the preferred temperature. You can also see dirt and debris stuck around the unit. The important thing is to report the problem to us straight away so that it can be resolved swiftly. You can also hire us to do this job as part of regular HVAC maintenance. It all depends on your individual needs.
Our work always begins with thorough inspection of the unit which will be cleaned. This enables us at "Air Duct Cleaning Oakland" to pinpoint the exact cause of the problem and to pick the most effective cleaning techniques for the job. All dirt particles and debris are effectively removed. This is done with the utmost care. Our technician will work dexterously and swiftly, but without rushing things. Only the best tools are used for every job of this kind
If the inspection shows that there is a need for air filter cleaning or replacement, this job will be done as well. Our technician will decide on the best option depending on the type and condition of the existing filter. When replacement is required, the ideal new filter will be set in place. All of our replacement parts are chosen for their excellent performance and durability. After the HVAC unit and the filter are in perfect condition, they will work effectively to give you cool and pleasant indoor environment and lower energy costs at the same time. The risk of damage and malfunctioning of the system will be minimal.
You can readily hire us for both HVAC unit and air duct cleaning at the same time. Dirt, dust and other types of contaminants will be removed from both types of system components. This is how the indoor air quality will improve greatly, and the heating, ventilation and air conditioning system will operate at its maximum efficiency. No matter how big the system is, the desired result will be achieved swiftly.
Call us for more information or send us a message online.
Back To Our Services